It was at church one Sunday morning when an old woman stood up to give a testimony of what God had done for her in life. Her first words were, "I thank God for my husband is the best." She went on to explain how blessed she was to have her husband by her side for the past 40 years, before returning to her seat next to him.
I watched them hold each other's hands, the love between them so evident. I could not stop wondering how that couple was still able to stand strong together after all those years of marriage. I guess this is what growing old together means.
In the back of my mind, l was thinking of how impossible it was for me to stand in public and claim that l have a good husband as all l could think of was the monster l left at home, the monster that l have been living with for the past  four years.
A lived terror of violence
Over the past years, there have been so many awareness campaigns about women's empowerment with emphasis being on encouraging women to stand against gender-based violence.
But l always wonder if those people who preach that gospel really know how it feels to be abused.
They make it sound so easy to stand up to men who abuse women; but the reality is not all that rosy. Most people believe that financial freedom is the key solution to problems faced by women. They think just because a woman goes to work and provides for her family, she can now stand against physical, emotional and any other forms of abuse.
l disagree with that.  
My family thinks that he is the perfect husband because he does this and that for them. My friends keep on reminding me how "lucky" l am to have a man like him in my life. If only they knew that he is the monster that has destroyed my life and made me forget the meaning of happiness. You should see him in public, acting like a loving husband. But the moment we step into our home, he turns into someone else. I sometimes try to recall what really attracted me to him. l don't see it any more.
Do l bring the worst out of him?
Is it my fault that he acts the way he does?
Those questions are always left unanswered in my mind.
Sometimes l feel like l deserve all the abuse, because he has a way of twisting issues and making me feel guilty like it is all my fault. Maybe l should learn to stick to what my mother taught me and be a docile wife who never questions anything that her husband does. But still, all l have ever done is respect him as the head of the family.
Physical abuse
It is painful to be called a useless woman without dignity by the man who stood in front of the church, family and friends saying he loves you and wants to spend the rest of his life with you. He says painful words that l even spend the most of my days thinking about. He shouts at me in front of our own little child. As if insulting me with words that l do not have the courage to type is not enough, he beats me up. Anything close to him, he just picks it up and hits me with it. Sometimes in front of our child. More than once, l have skipped going to work and pretended to be sick because of the visible injuries he would have left on me. Twice l have collapsed only to wake up at the hospital where l also have to lie about what caused the injuries on my body.
And he never runs out of reasons to beat me. And he cheats and never makes an effort to hide it from me. At one time, l ended up in court as one of his girlfriend threatened me. Even then, when it was clear that l was the victim, he twisted the issue around and l became the one in the wrong.
I can actually count days of peaceful sleep at home with him around. I used to think that men who drink alcohol are the violent ones. Well, l have my own non-alcoholic monster.
I love my husband and he is my definition of love. There is no way l can ever leave him and spend the rest of my life alone. What will society say about me if l report that for the past four years, he has been beating me up? I feel like l am screaming in the wilderness where no one can hear me. I have to wake up every morning with a smile on my face and act as if all is well when l am dying inside.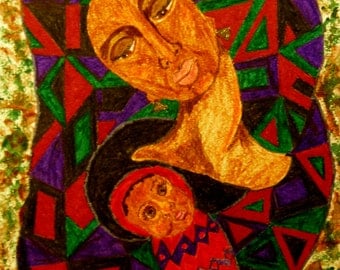 Who do l tell?
Who can listen and rescue me from this burning fire that l live in?  I know if l tell my mother, she will tell me that "emendweni kuyabekezelwa", that's what they always say but l should be patient until when? Until the day he kills me? Because that is what l foresee.
At times l think l got too much into this gender equality thing and now l am being punished for it. Our mothers knew nothing about gender equality and their marriages lasted long.
But no one is perfect so l guess l just have to accept my husband's imperfection. Who am l to look for a perfect men who won't cheat or beat me up? I cannot leave him; we all know how society views people without husbands. I do not want to be treated like an outcast. How am l going to explain this to my child? Children need both parents when growing up. l had the privilege to have both my parents, why should l deny my child that right? The thought and fear of all those curious journalists waiting to hear and publish my story stops me from reporting this to the police. What kind of a woman washes her dirty linen in public?
I'd rather endure it all, face this pain and suffering.
For now, all I can do is continue to pray to God that one day, a miracle happens and my husband becomes the loving, supportive and caring man l want him to be.
But if he doesn't, I'd rather die in silence.
This article was written anonymously by a contributor who is currently in an abusive relationship. Main image shared from www.islam21c.com
Related posts